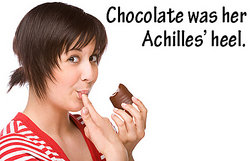 An allusion is a figure of speech that makes a reference to a place, person, or event. This can be real or imaginary and may refer to anything, including fiction, folklore, historical events, or religious manuscripts. The reference can be direct or may be inferred, and can broaden the reader's understanding.
Literary Allusions
There are several ways that an allusion can help a writer:
Allusions engage the reader and will often help the reader remember the message or theme of the passage.
Allusions allow the writer to give an example or get a point across without going into a lengthy discourse.
Allusions are contingent on the reader knowing about the story or event that is referenced.
Here are some examples that allude to people or events in literature:
"I was surprised his nose was not growing like Pinocchio's." This refers to the story of Pinocchio, where his nose grew whenever he told a lie. It is from The Adventures of Pinocchio, written by Carlo Collodi.
"When she lost her job, she acted like a Scrooge, and refused to buy anything that wasn't necessary." Scrooge was an extremely stingy character from Charles Dickens' A Christmas Carol.
"I thought the software would be useful, but it was a Trojan Horse." This refers to the tale in Homer's Iliad where the Greeks built a large, hollow wooden horse to hide soldiers in. It was given as a gift to the enemy during the Trojan War and, once inside the enemy's walls, the soldiers broke out. By using trickery, the Greeks won the war.
"He was a real Romeo with the ladies." Romeo, the lead character in Shakespeare's play, Romeo and Juliet, is considered to be a true romantic hero, and won over Juliet against her family's wishes.
"Chocolate was her Achilles' heel." This means that her weakness was her love of chocolate. Achilles is a character in Greek mythology who was thought to be invincible. His mother dipped him in magical water when he was a baby, and she held him by the heel. So his heel was the only part of him not protected by the magic.
Biblical Allusions
There are many biblical allusions that are used in our everyday language and in writing.
Here are a few examples:
"He was a Good Samaritan yesterday when he helped the lady start her car." This refers to the story of the Good Samaritan who was the only one to stop and help a man in need.
"She turned the other cheek after she was cheated out of a promotion." This comes from the Sermon on the Mount, where Jesus teaches that you should forgive someone who has wronged you and not seek revenge.
"This place is like a Garden of Eden." The Garden of Eden was the paradise God made for Adam and Eve.
"You are a Solomon when it comes to making decisions." This refers to the story of King Solomon, who was given great wisdom by God.
"When the volcano erupted, the nearby forest was swallowed up in dust and ash like Jonah." In the Bible, Jonah was swallowed whole by a whale.
"It is raining so hard, I hope it doesn't rain for 40 days and 40 nights." This refers to the story of Noah and the ark he built when he was told by God that it would rain for 40 days and 40 nights and flood the land.
Understanding Allusions
Allusions are a useful literary tool as they can convey a great deal of information in just a few words. However, because allusions make reference to something other than what is directly being discussed, you may fail to understand it if you do not know the underlying event, tale or other reference point. So think about the pros and cons of allusions when using them in your writing.