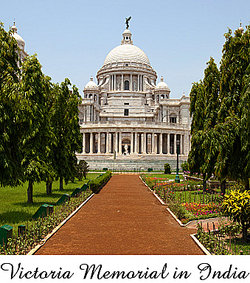 Imperialism can be in the form of a colony where a foreign country is in control of a protectorate with the local government controlled by a foreign country. A foreign country can also exert a great deal of economic influence. One of the most widespread forms of imperialism was colonization.
Imperialism Examples and Colonies
Former European Colonies in North and South America
Britain
Belize
Canada – British Columbia, Lower Canada, Nova Scotia, New Brunswick,
Mosquito Coast, British Guiana
Falkland Islands
Newfoundland and Labrador, North-Western Territory, Prince Edward Island, Rupert's Land, Upper Canada
South Georgia
South Sandwich Islands
United States: 13 colonies, Oregon country in the Pacific Northwest
France
Canada – eastern and central
French Guiana
Haiti
Brazil for a short time
Iles Malouines
Sao Luis for a short time
United States – area around the Mississippi and Missouri Rivers, the Great Lakes
Netherlands
New Netherlands – portions of modern day Delaware, New York, New Jersey, Connecticut, Pennsylvania, Rhode Island
Portugal
Brazil
Cisplatina
French Guiana
Labrador
Terra Nova in Newfoundland
Russia
Spain
Argentina
Bolivia
Chile
Colombia
Costa Rica
East Florida
El Salvador
Guatemala
Honduras
Mexico
Nicaragua
Nootka (near Vancouver Island)
Paraguay
Peru
Portion of the Southwestern United States – Arizona, California, Colorado, Louisiana, Nevada, New Mexico, Texas, Utah
Uruguay
Venezuela
West Florida
Sweden
New Sweden – parts of Delaware, New Jersey, Pennsylvania in the United States
Former European Colonies in Africa and the Indian Ocean
Belgium
Belgian Congo
Lado Enclave
Ruanda-Urundi
Brandenburg
Arguin
Brandenburger Gold Coast
Britain
Anglo-Egyptian Sudan
Basutoland
Bechuanaland
British East Africa
British Somaliland
British Togoland
Cameroons
Egypt
Gambia
Gold Coast
Nigeria
Northern Rhodesia
Nyasaland
Sierra Leone
South Africa
South-West Africa
Southern Rhodesia
Swaziland
Tanganyika
Uganda
Zanzibar
France
Albreda
Algeria
Cameroon
Chad
Dahomey
French Congo
French Guinea
French Upper Volta
French Somaliland
French Sudan
French Togoland
Gabon
Ivory Coast
Mauritania
Morocco
Niger
Oubangui-Chari
Senegal
Tunisia
Zanzibar
Comoros
Isle de France
Madagascar
Seychelles
Germany
German East Africa – Burundi, Rwanda, Tanzania
German South West Africa
Kamerun
Togoland
Wituland
Italy
Eritrea
Italian Somaliland
Libya
Netherlands
Angola
Arguin Island
Dutch Gold Coast
Goree
Mocambique
Sao Tomé
South Africa
Dutch Mauritius
Portugal
Ajuda
Angola
Annobon
Cabinda
Ceuta
Goree
Malindi
Mombasa
Algarve Ultramar – Agadir, Alcacer Ceguer, Arzila, Azamor, Mazagan, Mogador, Safim
Mozambique
Portuguese Gold Coast
Portuguese Guinea
Quiloa
São Tomé and Príncipe
Tangier
Zanzibar
Ziguinchor
Laccadive Islands
Maldive Islands
Socotra
Spain
Bona
Bougie
Jerba
Fernando Po and Annobon
Oran
Port Guinea
Rio Muni
Spanish North Africa
Spanish West Africa
Former European colonies in Asia, India, the Pacific and the Middle East
France
East Asia Indochina
Hatay
India
Lebanon
New Hebrides
Syria
Yemen
Britain
Aden Protectorate
Australia
Bahrain
Bhutan
British India
Brunei
Burma
Ceylon
Egypt
Hong Kong
Kuwait
New Zealand
Malaysia
Oman
Palestine
Phoenix Islands
Qatar
Singapore
Solomon Islands
South Arabia
Transjordan
Trucial Coast
Western Samoa
Portugal
Bandar Abbas
Bombay
Calicut
Cambay
Cannanore
Ceylon
Chaul
Chittagong
Cochin
Dadra and Nagar Haveli
Daman and Diu
Flores
Goa
Hormuz
Hughli
Macau
Malacca
Manama
Mangalore
Masulipatnam
Moluccas
Muharraq Island
Muscat
Portuguese Timor
Qeshm
Surat
Syriam
Imperialism is, and was, very common and there are many different locations which have been under the control of another foreign country, all of which are examples of imperialism.